Industry: Aerospace
Exotic materials, awkward tool overhangs, multi-decimal precision. Aerospace manufacturing transforms an ever-increasing list of lightweight and temperature-sensitive metals and composites into parts with complex geometries that require long sequences of machining operations to remove large amounts of material. Your combination of exacting tolerances and difficult-to-machine alloys makes every part a challenge. Add in the pressure to cut costs, and your workflow exemplifies demanding high-mix production.
With your exacting specifications, you need predictably low runout, high vibration damping and 100% pullout protection to create parts that meet your customers' expectations. And the time and materials you invest into every part mean that you can't afford scrap, especially not from tool or toolholder failures.
REGO-FIX supplies the industry's widest variety of collet and toolholder types, lengths and diameters, all with unfailing repeatability, vibration damping and lasting quality. Our full selection of clamping and torquing devices, along with a wide variety of other accessories, assures you of the flexibility you need to meet any customer requirement.
Toolholding Recommendations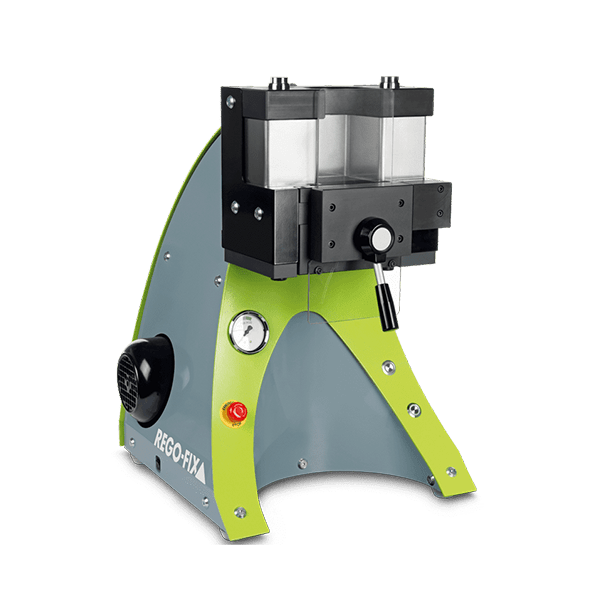 powRgrip
In less than 10 seconds, this innovative solution clamps tools as small as 0.008″ (0.200 mm) with system runout of less than 0.0001″ (3µm) – all with no heat or fumes.