micRun
Precision for High-Speed Machining
MAINTAIN YOUR REPUTATION FOR PRECISION
Extreme spindle speeds magnify even the slightest toolholder flaws. Poor holding power and excessive runout put part accuracy and surface finish quality at risk. Don't take any chances. Trust REGO-FIX micRun toolholders for worry-free high-speed machining.
Get the best combination of total indicated runout (TIR), clamping force and ease of use. micRun gives you the industry's most-accurate collet system for high-speed machining.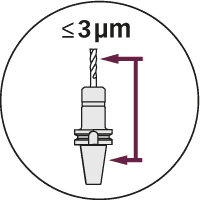 Total system TIR of <0.0001" (≤3 µm) at 3 x D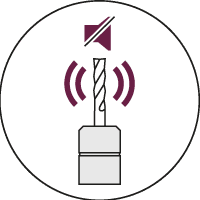 Extremely low vibration for longer cutter life and lower overall tooling costs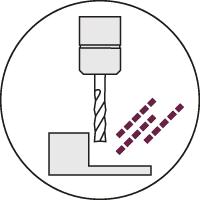 Specifically designed for high-speed cutting
Precision-tailored and matched components
Used together with recommended tightening torque, micRun collets, clamping nuts and toolholders create higher transferable torque than other precision collet systems.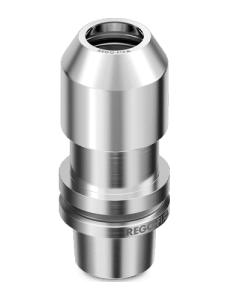 Low-Runout Collet Holders
Available Steep Taper (SK), Steep Taper (BT), HSK and cylindrical shank (CYL) versions △ 100% balanced to G 2.5 @ 25,000 rpm △ Surface finish maximum of Ra 0.25 △ AT3 taper accuracy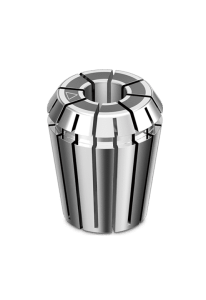 Special Locking Collets
Available with internal or peripheral cooling △ Patent-pending collet locking system retains the collet in the nut △ No collet extractor tools required △ Four available collet sizes: MR11, MR16, MR25 and MR32 △ One holder accommodates 16 different tool diameters from 1mm to 20 mm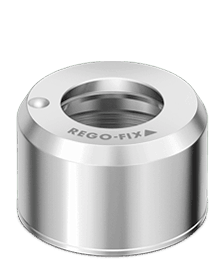 Nuts Aligned with Holders
Special thread design keeps the nut aligned with the holder for repeatability and rigidity △ Unique surface treatment boosts clamping force △ Closed contour design reduces noise △ Easy nut tightening and loosening with freewheel wrench head △ Choose standard (MR) or fine (MRM) threads △ Available coolant (MRC) versions for Coolant Flush Disks and Sealing Disks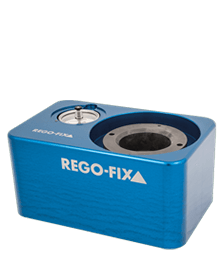 micRun special solutions and accessories
Cleaning, setup adaptor and gaging, coolant and storage options, along with wrenches, bars and screw drivers